Patient Testimonials
Read on to learn what our patients are saying about us!
You can find additional reviews for Dr. Thackenkary at:
"All of the staff are so nice and professional!..."

"Dr. Thachankary made me feel right at home and he fixed my teeth without any pain!"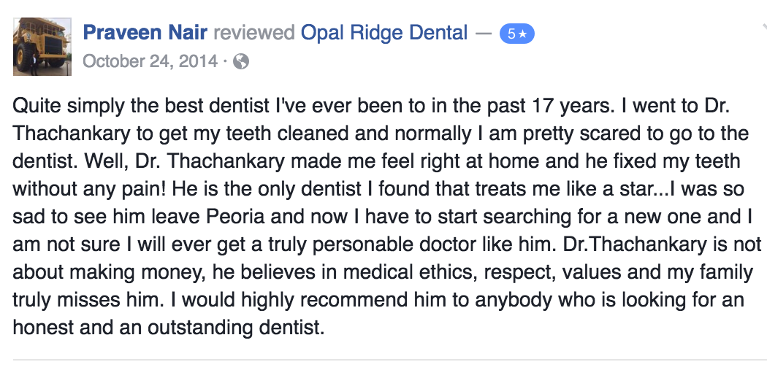 "I'm very happy with their service. Best dentist I have ever been too."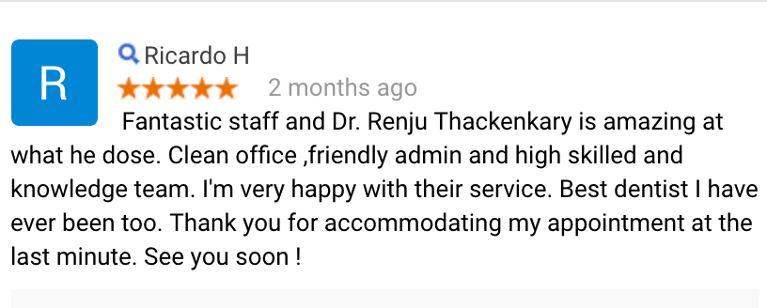 "First time experience and very friendly staff in a very nice, clean, and relaxing environment..."